Guide from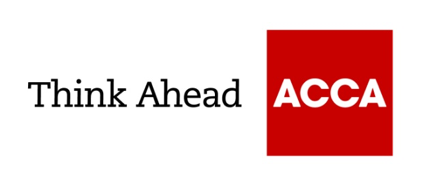 Mills & Co Accountants
Tel: 01492 862865
Email: info@millsco.co.uk

Mills & Co Accountants are accountants based in Llandudno who offer a wide variety of services to clients from large established businesses to new first time start up businesses.

Finance available to businesses providing an economic benefit to Wales
What funding opportunities are available?
Single-round funding starts from £1,000 and goes up to £3m, with £5m total investment available to any single company over multiple rounds. Flexible debt and equity packages are available. Finance Wales can support a wide range of business requirements, including:
recruitment
premises purchase and upgrade
expansion
cashflow
new equipment or machinery
performance and warranty bonds
research and development
IP rights protection
stock purchasing
import/export
acquisition of a business
management buy outs/ins
commercial and residential property projects
In addition to general SME funding opportunities, Finance Wales also manages a number of specialist funds: the £7.5m Wales Technology Seed Fund, the £10m Wales Property Development Fund and the £25m Wales Management Succession Fund.
What are Finance Wales's investment criteria?
Finance Wales works with companies through all stages of growth from start-up through to management succession. Funding is available to investment-ready SMEs with fewer than 250 employees.
Funds are regionally focused, meaning that companies looking for investment must either be based or willing to relocate to Wales. SMEs can work internationally and have bases outside Wales but providing economic benefit to Wales is an investment requirement. In exceptional circumstances Finance Wales can fund non-SME companies.
An active co-investor, Finance Wales's funding can work alongside both private and public sector finance. Investment opportunities will often be referred to Finance Wales by private sector funders seeking co-investment partners.
Business plan
Finance Wales has a range of investment teams who can discuss requirements and advise on the most appropriate deal. It invests on a commercial basis, so businesses must be able to demonstrate a business case with good growth potential and clear objectives outlined in a business plan.
The amount of detail in your plan depends on the size of investment you apply for:
up to £50,000 – a summary business plan and up to two years' cashflow
over £50,000 – a business plan of up to three years.
What are Finance Wales's deal terms?
Interest rates for loans are typically between 5% and 11%, and are determined by risk and reward. Discounts rates are available for eligible SMEs based within Welsh enterprise zones.
Depending on the fund and nature of the investment, loan terms start from six months up to five years.
For equity deals, Finance Wales always takes a minority share of any company it invests in. Finance Wales aims to exit from the business between three and seven years after making an equity investment.
Finance Wales is not security driven and ranks behind other lenders for security purposes. Where required, security can either be from assets in the business or from personal guarantees. With four offices around Wales, all investment decisions are made locally, providing timely decisions.
How do I get in touch?
Finance Wales is the UK's largest regional SME funder and belongs to the Finance Wales Group, which also manages Welsh business Angel network xénos. To talk to Finance Wales about possible investment email info@financewales.co.uk. For early growth technology company queries you can also contact the Wales Technology Seed Fund team directly on seedfund@financewales.co.uk.
ACCA LEGAL NOTICE
This is a basic guide prepared by ACCA's Technical Advisory Service for members and their clients. It should not be used as a definitive guide, since individual circumstances may vary. Specific advice should be obtained, where necessary.